Welcome to my Council Page where I will try and post everything Official; Council links, agendas, official press releases, anything the Town releases or other information that might be important to residents of Ward 2 and the Town.
January 16, 2019
A recording of the January 15th, special Town Hall Cannabis meeting with all Members of Council that includes resident presentations is now available. The Meeting portion of the recording starts at about the 12 minute mark. A reminder that all public meetings of the Council are available via live streaming or you can watch a recording of it afterwards.
It's official, there will be no cannabis stores in Newmarket for the foreseeable future. Council ratified its decision to opt out of permitting retail outlets for recreational cannabis, voting 7-2 against the Staff recommendation of the opting-in of allowing cannabis stores in town.
January 7, 2019
Members of the Newmarket Town Council meet regularly at council and committee meetings throughout the year, as well as at special council meetings as needed.  There is a Town of Newmarket Committee of the Whole Meeting scheduled for January 14, 2019. Please click the link to review the agenda: Town of Newmarket_Agenda_Jan14_2019. Any questions or concerns, please get in touch.
December 21, 2018
I visited Prince Charles Public School to present a cheque for $200 from the Town in support of and their Student breakfast program. I know young students learn better when they are not hungry. Thanks Staff for all your work!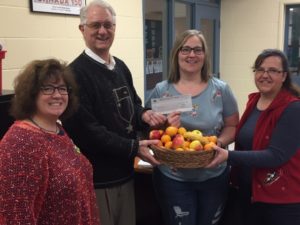 December 19, 2018
The Town has decided to start a new textile recycling program in January 2019 that will help support textile diversion in our community. The contract, awarded to Diabetes Canada, accepts all adult and children's clothing and footwear, including undergarments, towels, pillows, and curtains. Items are accepted in all conditions, including items that are worn, torn, or stained. Textile collection bins will be located at the Magna Centre, Ray Twinney Recreation Complex, and Community Centre and Lions Hall.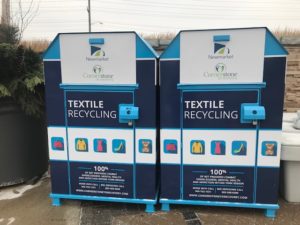 December 19, 2018
Many of the Town of Newmarket public Events and Programs occur because local businesses and individuals sponsor them. The Town sponsored a luncheon to thank them for their ongoing contributions. It is important that everyone know program attendance and involvement continues to increase as a result of these valued Sponsors. Yea Newmarket!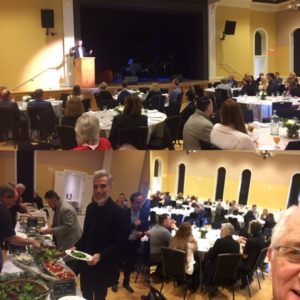 As part of the new Council orientation, we took an 18 stop, 3 hour bus tour. Stops included development areas, key facilities, the Mulock Estate plus our impressive Public Works facility just off Harry Walker Parkway. Lots of great properties and lots of opportunity as Newmarket continues to grow and grow-up.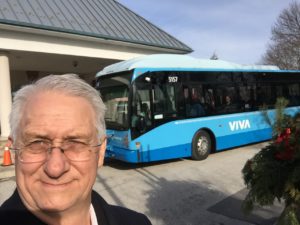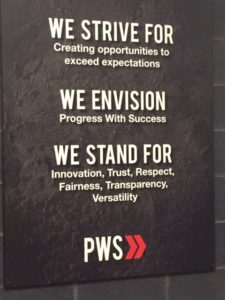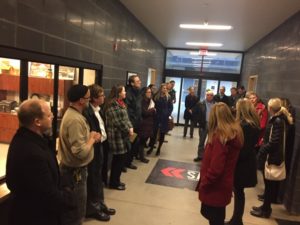 95% of residents surveyed are satisfied with Newmarket as a place to live. 2018 Community Survey even better than 2014 survey results.     

See the full survey results here.