Please enjoy these photos taken during events and my travels in Town that I have attended as a Town Councillor and/or as a resident of Ward 2.
October 20, 2019
It was a beautiful, picture perfect fall day with over 1000 residents visiting the Mulock Estate. Visitors of all ages enjoyed the Grand Ole Mulock House and Grounds Tours, cider tasting, apple snacks and pumpkin races! A few Visitors dressed for the event, and took some candid and 'not so candid' photos. There was a developing sense that the Mulock Estate will be a real jewel for Newmarket residents for generations to come!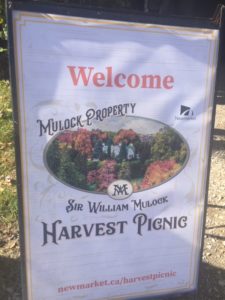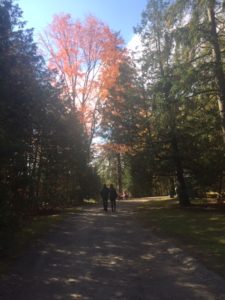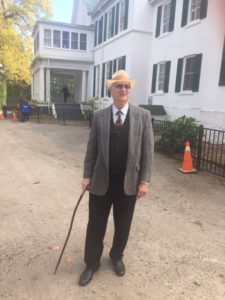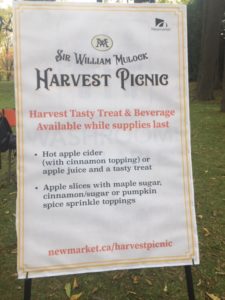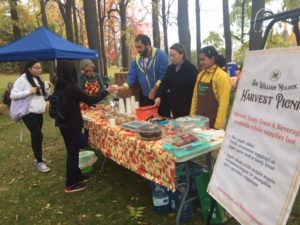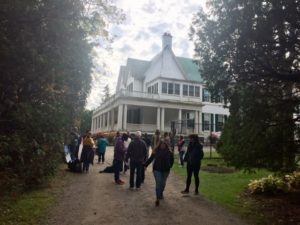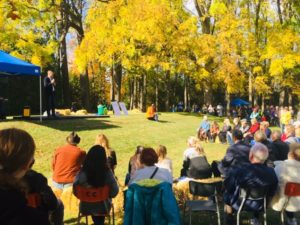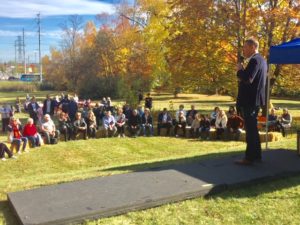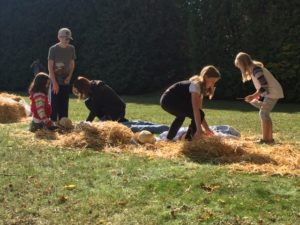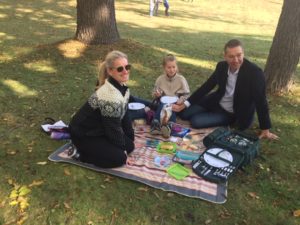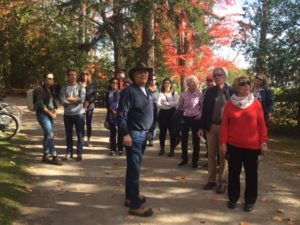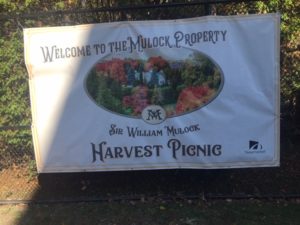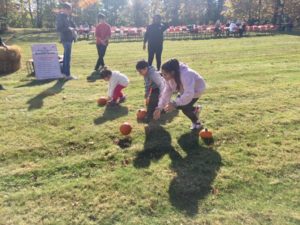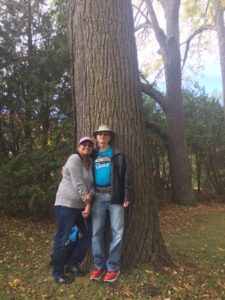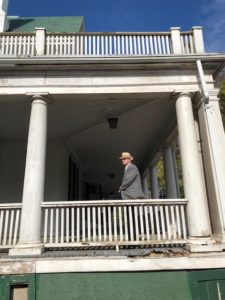 October 17
Yesterday, York Region "Officially" opened 2 new Para Med stations. One is at 135 Aspenwood Drive, in the NorthWest section of Town where the ribbon cutting ceremony took place and the other is on Harry Walker Parkway south in the SouthEast corner of Town. (You may remember me posting about that earlier this past spring.) Minister Elliot, Mayor Taylor and most members of Council were in attendance.
These additional Paramedic stations will provide better area coverage and quicker response times. With our growing population and with our aging population, a faster response means saving lives!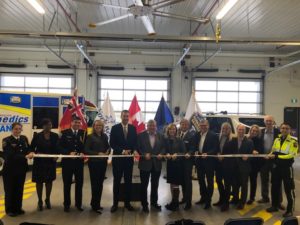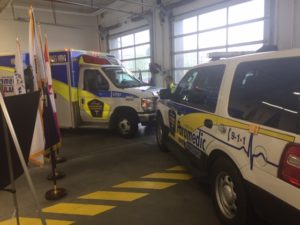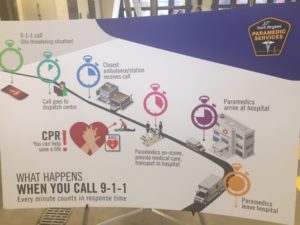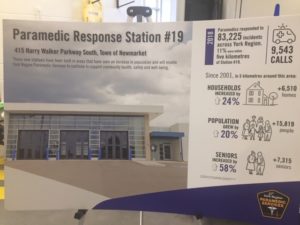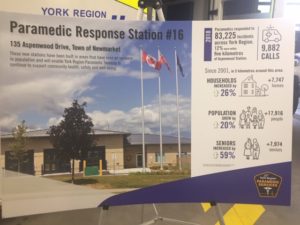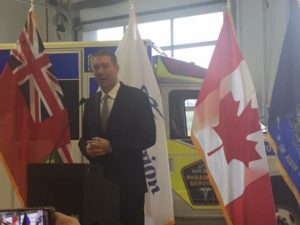 October 16
Hello all my Friends in Newmarket Ward 2!
Tomorrow, October 17th between 4:30 & 6:30, the Blue Door team and I are hosting a Community BBQ at Kevin's Place, 835 Gorham St. You are cordually inviited to stop in for a quick bite and a hello! You can learn a bit more about how Blue Door helps provide safe and supportive emergency housing and/or chat with me about any concerns you might have as a resident.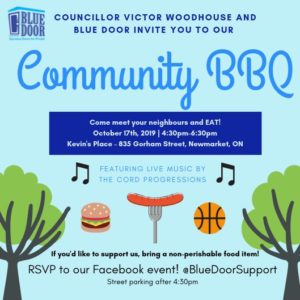 October 13
Few things tug at a parent's heart like being unable to provide for your child. While it may be too easy to judge why that could happen, the fact is that everyone, especially children need to be warm during the cold winter months.
The Lions Club of Newmarket is once again working to acquire and then distribute coats, hats, mitts and snow suits to anyone in need. A HUGE Thank You! to the many the Lions and Lioness of Newmarket for your many hours of volunteer work. This is both needed and appreciated.
To drop off coats, mitts, boots, snowsuits or to pick-up, visit 1271 Gorham St Unit #8, on Saturdays from 10:00 to 1:00 or Wednesdays from 10:00 to 11:30. More info at: http://bit.ly/2MjQ9Vb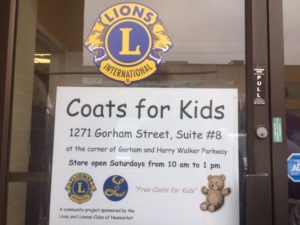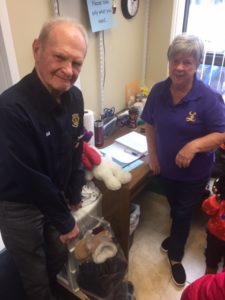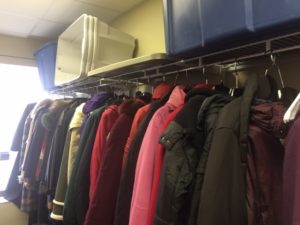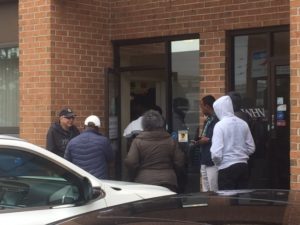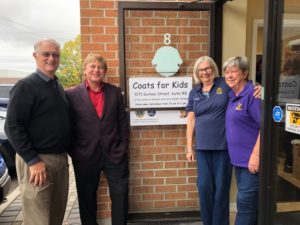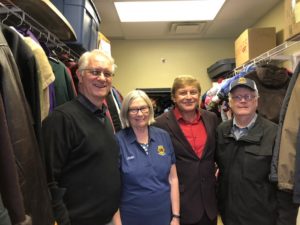 October 10
The Inn From The Cold will open in early November for the winter season. On Wednesday evening, the Inn held an Open House to highlight the services they provide to those that require shelter during our long and sometimes bitterly cold winter months. Tours of the building helped visitors understand the assistance and services offered to guests of the Inn.
It was great to see Tom Taylor there. Tom and I worked together to help get the Inn From The Cold started and running for its first 8 years.
When you crawl into your bed tonight, be thankful. I am grateful that volunteers, donors and staff provide a safe, warm place on a cold winter's night. If you would like to learn more, sponsor a night or volunteer, please get in touch: www.innfromthecold.ca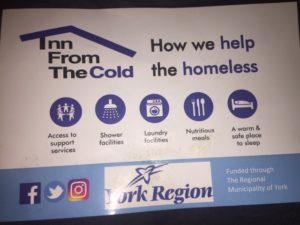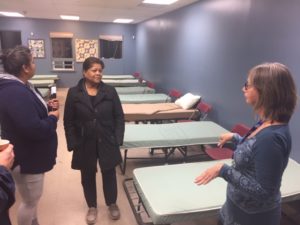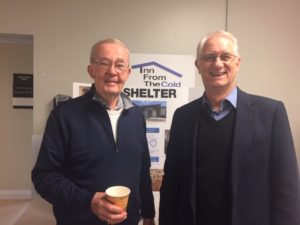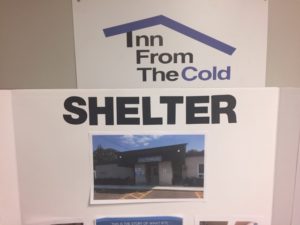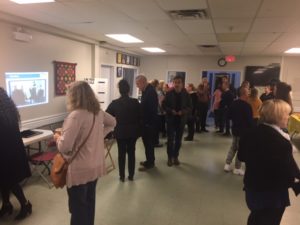 October 9
The 11th Annual Newmarket Art Walk & Studio Tour was an excellent event exhibiting the work of 34 artists at 16 locations in the downtown area over the weekend. The quality, variety and sheer volume of art and art objects was a display usually shown in a much larger venue and city. Well done Newmarket and kudos to the Newmarket Group of Artists! Here is a sampling of work, and you can see much more of their work in paint, glass, photography, ceramics and more of all Members of the NGA here: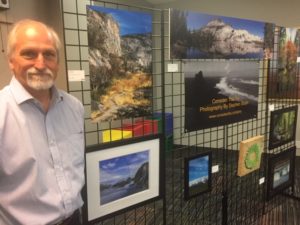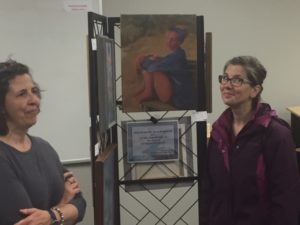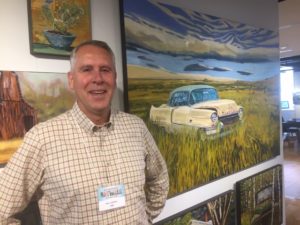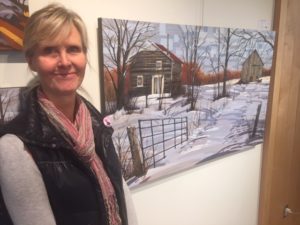 October 3
Hello all my Friends in Newmarket Ward 2!
On October 17th, the Blue Door team and I are hosting a Community BBQ at Kevin's Place, 835 Gorham St. You are cordually inviited to stop in for a quick bite and a hello! You can learn a bit more about how Blue Door helps provide safe and supportive emergency housing and/or chat with me about any concerns you might have as a resident.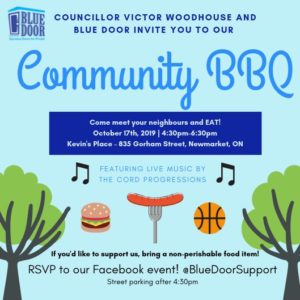 September 30
The Annual Central York Fire Services Open Houses are always fun, well attended and extremely informative. This weekend's event was no exception as there were many firefighters in attendance, lots of food, educational interactive displays and of course Firetrucks on hand for all to enjoy.
At the Gorham Street fire hall, there was also a display honouring the life of firefighter Al Longhurst who passed away from cancer in 2014.
A cheque presentation to Fires Services from Firehall Subs was made and will help to place smoke and CO2 detectors into Newmarket homes.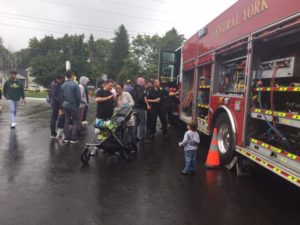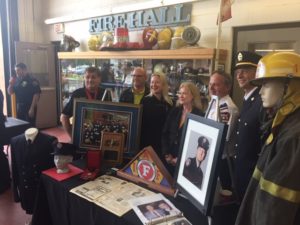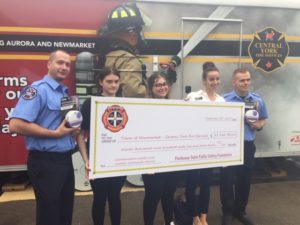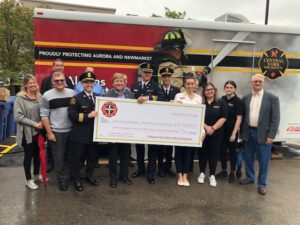 September 27
On Thursday evening, most of our 'Riding' candidates in the October Federal Election were at the Old Town Hall to explain what they and their party might do if elected. Lois Brown was not present and no explanation was provided. Since then I read she had a scheduling conclict.
Most of the positions put forward related to climate change, plus how to deal with and how to assist businesses displaced by the shift to a greener economy.
The Green Party candidate used metre long stick to illustrate where we are and where greenhouse emissions need to be.
Our climate has become one of the most important issues in this election and it's one issue that affects every Canadian!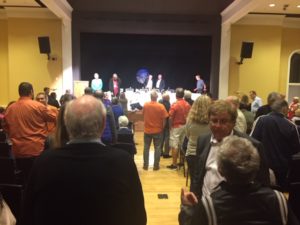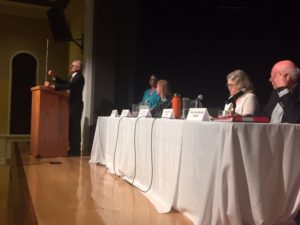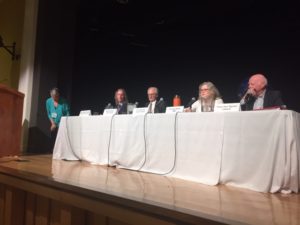 September 13
The Calm before the Storm!
I was at the Hoedown grounds today volunteering at the Student Magna Hoedown. Over 1000 special needs students and assistants will be here soon. Right now it's quiet as the volunteers prepare for the influx of people. Most Hoedown pictures show huge crowds having a great time! Enjoy these calm and quiet shots that you may not usually see! Then the Students arrived! This was the 5th annual student Hoedown and students along with those who came to support them had a fabulously fun time. Many said "we'll be back next year" because they enjoyed themselves so much. The groups playing Friday evening had a full dress rehearsal to the delight of their student audience. Students also enjoyed a bst dressed cowboy and cowgirl contest along with the local music and dancing. Magna continues to support many local charities through this weekend of entertainment.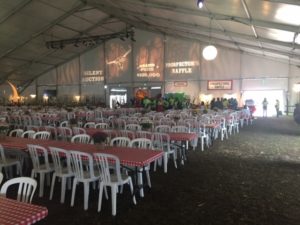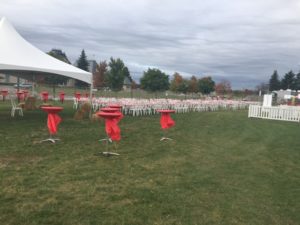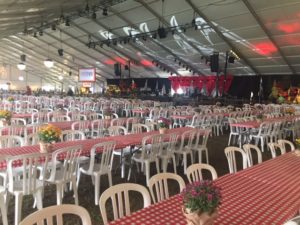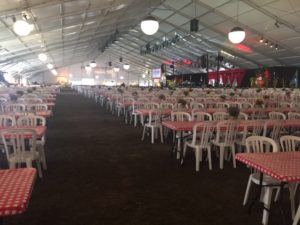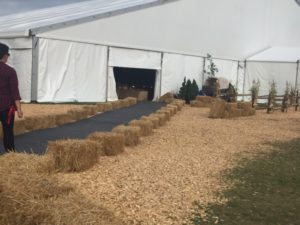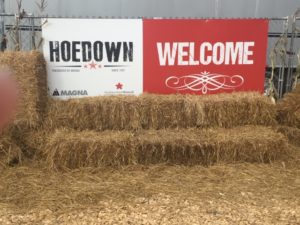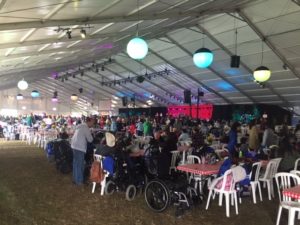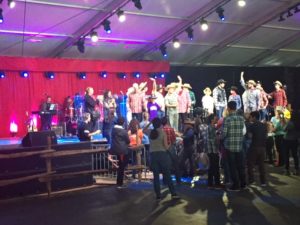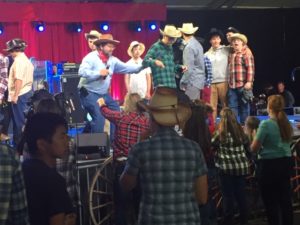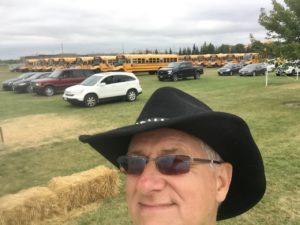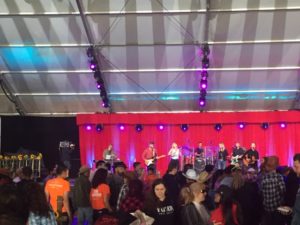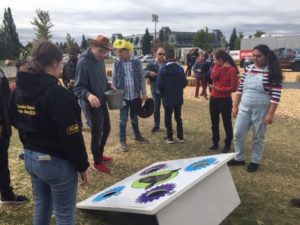 September 10
Sir William Mulock Harvest Picnic!
Bring the Family and join us at the Mulock Farmhouse property on Sunday, Oct 6, from 1 to 4 PM. Pack a picnic lunch basket and bring a blanket for an afternoon of outdoor heritage harvest fun. Explore this wonderful outdoor space and learn about Mulock Farm's heritage past.
As there is no parking on the property, parking will be available at Ray Twinney Recreation Complex, 100 Eagle Street West, with accessible buses shuttling to the Mulock Farm and back. There will be a variety of activities, contests and games for the
hole family. More info to follow soon or visit the Town website: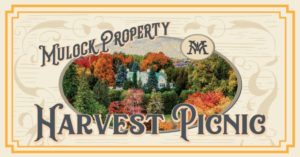 August 15
What a wonderful time we had last night!
Mother Nature cooperated with great weather for Moonlight Movies in the Park while Friends and Residents from Ward 2 enjoyed free Popcorn and Ice Cream!
York Central Fire Services was on hand as were some very friendly Staff from the Town to help movie-goers of all ages appreciate another fun Town event!
Nice to see Tom Vegh, Bob Kwapis and Grace Simon in attendance as well!
Special thanks to my Volunteers Greg and Suzanne Taylor and Congratulations to the Winners of our raffle Gift Card prizes; $100 from Dolphin Pools, $50 from No Frills on Leslie and $50 from Vince's Market in College Manor.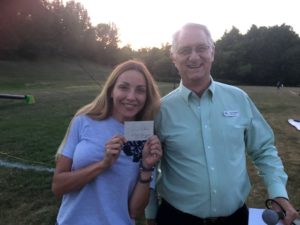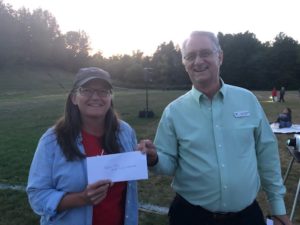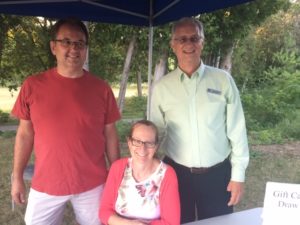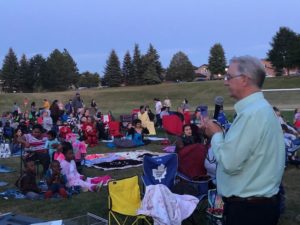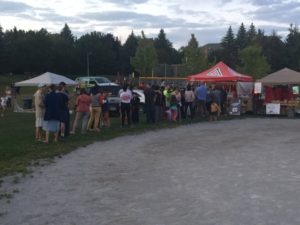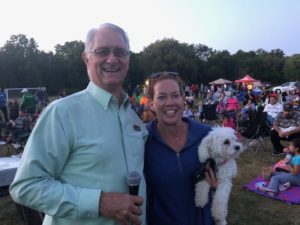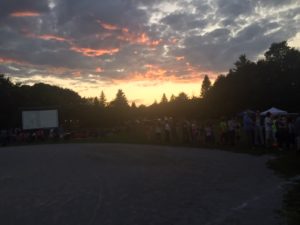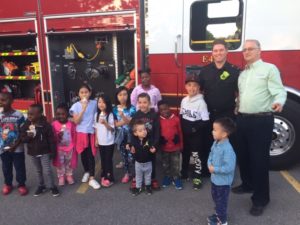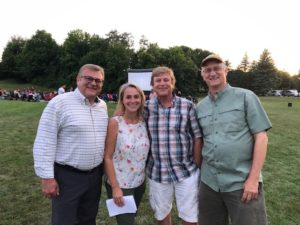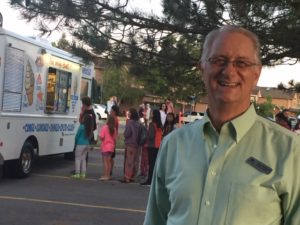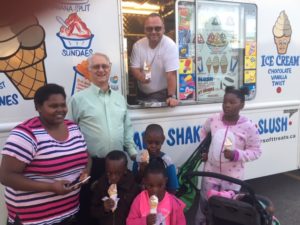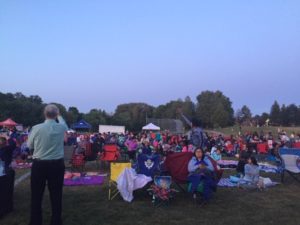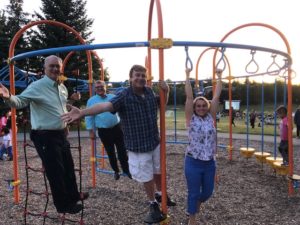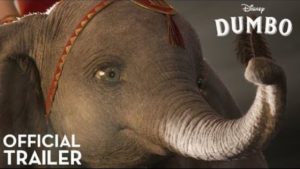 July 25
It's BuskerFest this Saturday, July 27 on Main Street from noon to 10 p.m.
Come early and be prepared to be amazed!! Incredibly talented & unique international street performers will provide a day of entertainment for the whole family! Plus vendors, patios, games, and fun activities for the whole family!
Guests are welcome to bring non-perishable food items to donate to the Newmarket Food Pantry. Newmarket Food Pantry donation bins will be located on site at the Town of Newmarket booth. More info: https://www.newmarket.ca/buskerfest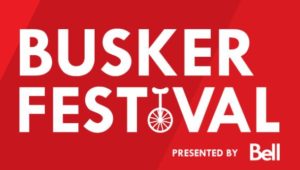 July 8
If you're looking for a way to stay cool in Newmarket this summer, remember the Town offers a variety of swimming pools and splash pads to keep you cool and busy having fun in the sun! Pack some snacks and head on over to any of the Town's great pools and pads! You can find out operating times and more info here: Don't forget the sun screen!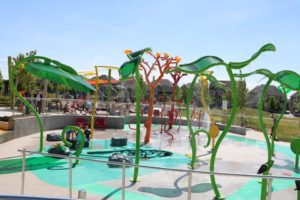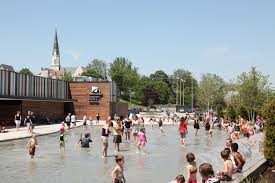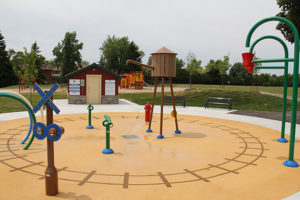 June 27
The snapping turtle mommas are back!
(This is a snippet from an internal Town email from our resident Turtle Momma, Cat Bezubiak) Three turtles have laid eggs at the head of the trail beside the accessible parking space on the west side of Town Offices parking lot. Josh will be putting up a fence of some kind to mark the area. In the meantime please be cautious if you're walking there. The nests are delicate right now. If you spot more turtles laying eggs around the office please let someone at the Town Office know and we'll make sure they are protected. And remember, don't disturb a snapping turtle laying her eggs! Even the little ones can easily take your finger off. The countdown to baby turtles is on! Watch out for them starting in late August.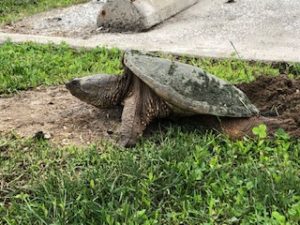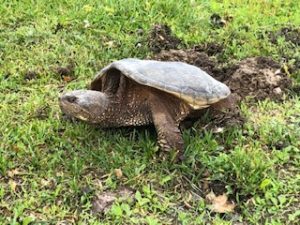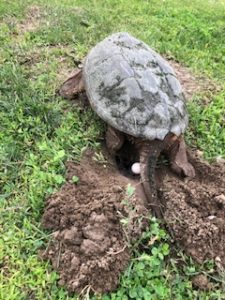 June 25
My insurance business taught me that no one wants to think about death or dying. But when a loved one is in the final stages of life, with a prognosis of 3 months or less to live, life changes for the entire family. Given a choice, and if possible, many would prefer to spend that remaining time at home with family. If that is not a possibility, one option offering "home-like" care  is Margaret Bahen Hospice. The 10 bed residence is located behind Southlake on Queen St and provides private rooms and round the clock nursing at no cost to the resident or their family.
The goal at Margaret Bahen Hospice is to ensure that a person's quality of life is maintained or even improved and is free of pain from an interdisciplinary team. Pippa and Deborah provided a tour and it is unlike any other medical facility I have seen. There are sitting and gathering areas and the home-like feeling is very real. Family can come into the kitchen and always find fresh food and home-baking. Margaret Bahen Hospice is a truly wonderful residence and I am pleased that they are located in Ward 2, Newmarket. For information, please visit: www.myhospice.ca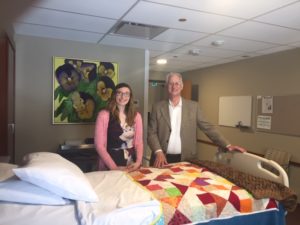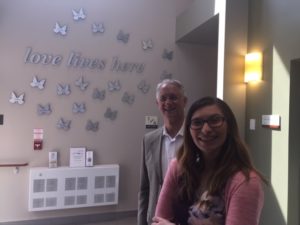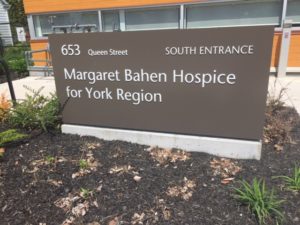 June 6
Today in France, around the world and in Newmarket, people commemorated the 75th anniversary of the WWII landings of the Allied Forces in northern France, D-Day! The Elman Campbell museum held a ribbon cutting to mark the 75th Anniversary of D-DAY today at 2:00pm.
The museum has opened a fascinating detailed display of items related to the ending of World War II. Veterans, Legion members, Council and many residents came to the opening of the display.
D-Day the 75th Anniversary Commemoration Exhibit runs to November 9. Admission is free @ 134 Main St S. For information, call 905-953-5314.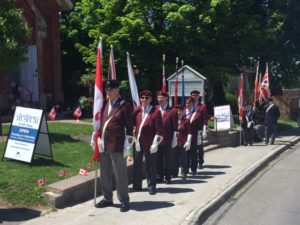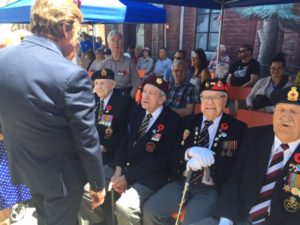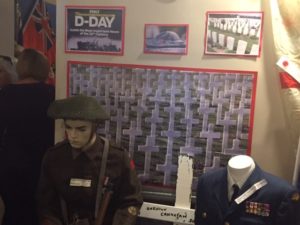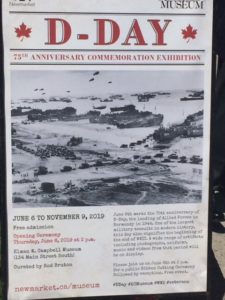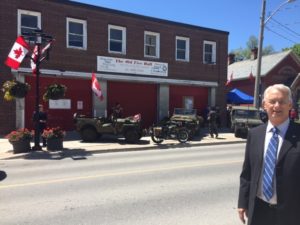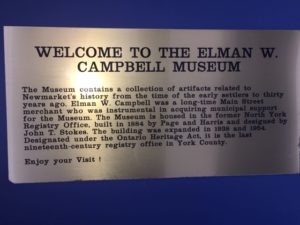 May 29
It's turtle nesting season again! Thanks to the Town's own Cat Bezubiak for all this info!
For the next few weeks keep an eye out for turtles of all sizes on the roads and trails near any water source, and especially for big snappers near the parking lot at 395 Mulock and along Cane Parkway and beside Fairy Lake. Snappers are the only turtle that can pose any safety risk. Be very careful of them and never pester them, especially one that's nesting. They could easily take your fingers. All turtle species in Ontario are considered at risk or threatened and could use your help making it safely across roads.
Cat provided a link to a Toronto Zoo video for anyone who wants to know how to safely move a snapper. https://youtu.be/Lgd_B6iKPxU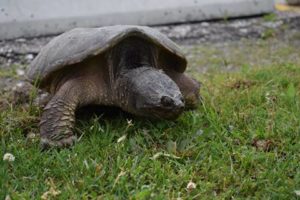 May 27th was Bike to Work Day. The weather cooperated wonderfully for the Bike to Work Day at Riverwalk Commons. Town and other business' employees, business owners, Staff and Council rode their bikes in a symbolic gesture of ways to get around town. Having bike lanes on Srigley, Prospect and Timothy make the ride so much more safe and comfortable. Thanks to Spoke O'Motion and others for their continued sponsorship!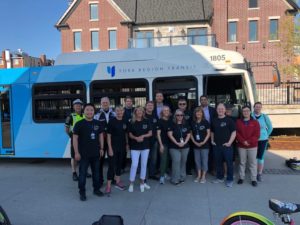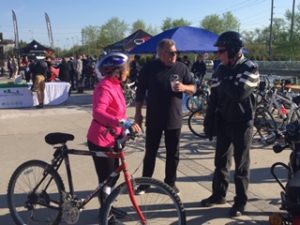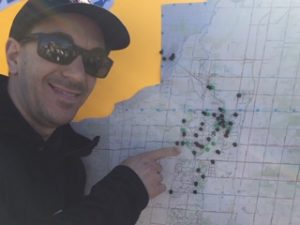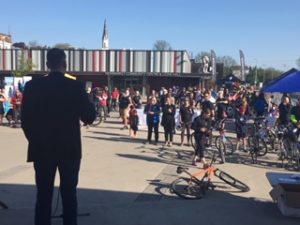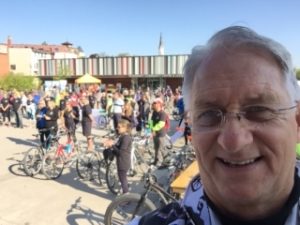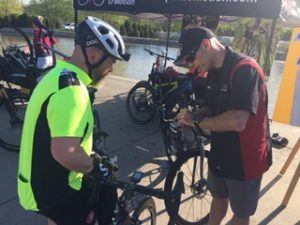 May 8th was McHappy Day and here in Newmarket, it was a real pleasure "working the counter" at the Davis & Leslie St McDonald's! There were lots of Town Staff and Volunteers working to make this another successful day for Ronald McDonald House and our own Southlake Hospital. Many people were stopping in to say hi and show their support. On McHappy Day, at McDonald's everywhere, when you purchase a Big Mac®, Happy Meal® or hot McCafé® beverage, $1 is donated to RMHC & local children's charities across Canada and the US. Here I am enjoying McHappy Day with my wife Becky and granddaughter Larkin!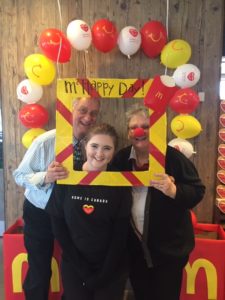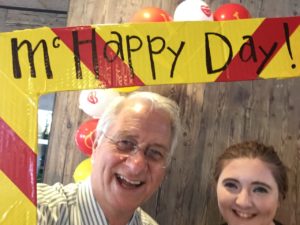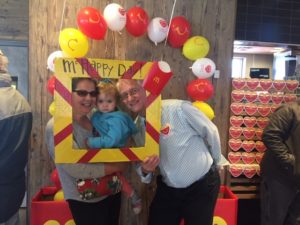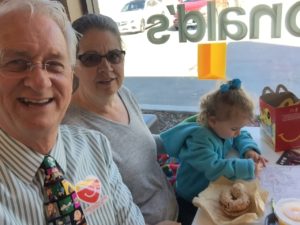 Residents are invited to a developer-led meeting looking for community feedback & input on a re-development proposal of #66 Roxborough Rd. Note that this proposal has not yet been seen or approved by the Town.
If the developer decides to move ahead, there will be a statutory public meeting so the Council and Town staff can hear concerns from residents.
This 1st meeting is Thursday, May 23rd, starting at 7:00 pm at Ray Twinney Complex; Lounge 2. A short presentation explaining the development proposal will be made by the Development Consultant, followed by a question period and open discussion. All input, comments and concerns will be collected and considered as the development proposal advances through the review and approval process in accordance with all statutory requirements under the Planning Act. For additional information please contact: Michael Frieri, michael.frieri@hotmail.com or 416-254-2062
If you have friends living near Southlake, see picture map, please share this information with them.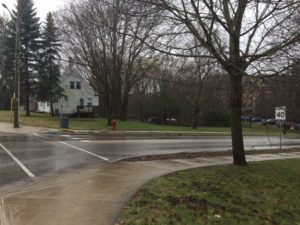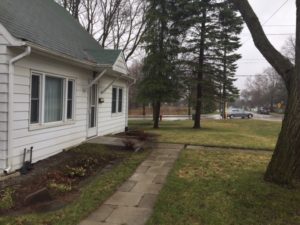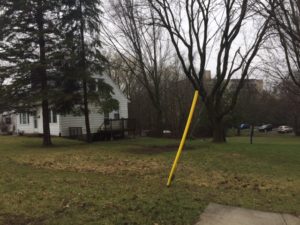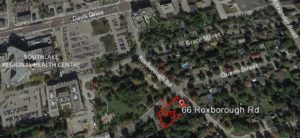 Today was the Newmarket Chamber of Commerce Annual Mayor's Luncheon hosted at Cardinal Golf Club. This was Mayor Taylor's his first formal address to Chamber Members and Guests and he delivered an excellent overview of development, debt, taxes, economic development as well as a discussion of Newmarket's future. The event was sold out and highlights the interests and contributions of many people and organizations.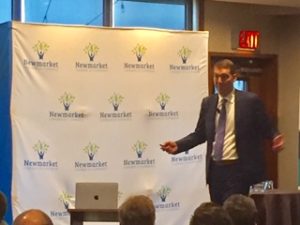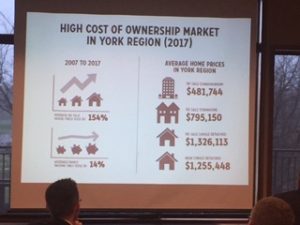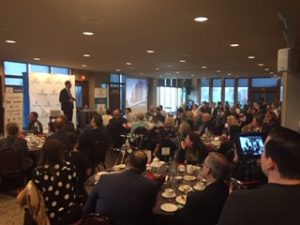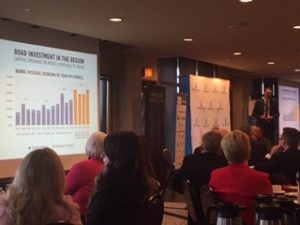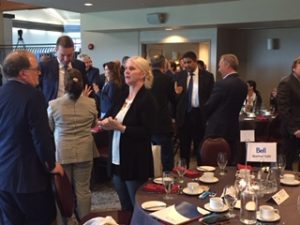 As the Town Councillor for Ward 2, I was fortunate to be invited to Southlake Hospital recently and was given the opportunity to get an inside peek and learn a bit more about this much appreciated resource we enjoy having in Town. Like many of the residents in Newmarket and upper York region, I have been to Southlake for both a planned and unplanned visit for myself or for a loved one and I continue to be amazed at high quality, innovation and passion of their great staff.
Some facts that you may find interesting is that Southlake enjoys the support of over 800 Volunteers who donate over 100,000 hours of their time annually! There are only 426 beds at Southlake, over 32,000 admissions and over 500,000 out-patient visits. Many of us have visited Emergency, in fact there are over 113,000 ER visits every year, that's like a patient visiting ER every 4.5 minutes!
Most interesting is the concept of trying to determine where health care changes will go and still provide outstanding help to those who are in their care.
My favourite stat: 2649 babies were born there last year!
My least favourite stat: our regional population over 65 will double in the next 20 years. I'll be in that stat group and although it concerns me as a resident, I am impressed that Southlake's strategic plan addresses that situation, as well as many others.
Many thanks to Arden Krystal, the CEO and Kim Stephens-Woods, Director of Southlake's Emergency Department for the tour and fascinating information. Read the Southlake strategic plan here.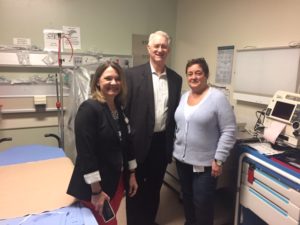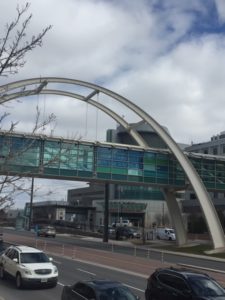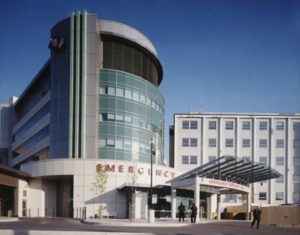 Central York Fire, York Regional Police and Paramedics came together April 6th for the "Be a Hero" event to raise money in support of local children with cancer and Southlake's Pediatric Cancer Care. Fire Chief Ian Laing and others allowed their heads to be shaved in return for donations from friends, family and the crowd of supporters. Everyone rallied together offering $500 to Chief Laing if he would shave off his beloved moustache. He accepted and was left hairless!! Over $80,000 was raised.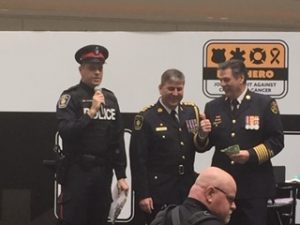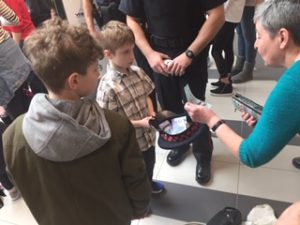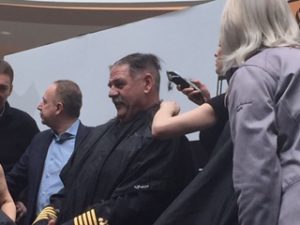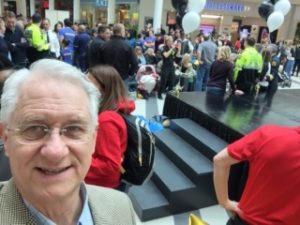 If you like to design and build things and haven't heard about NewMakeit yet, you should pay them a visit! NewMakeit provides an environment and resources for collaboration, learning, creativity, and innovation. Located at 621 Timothy St, they are hosting an Open House on April 7 from 11 am to 3 pm and it's an excellent opportunity to view the space and the work of their 100 members. 70 hobbyists and 30 entrepreneurs use NewMakeit to utilize a complete wood and metal shop as well as their digital workshops. Instructors and insight from other entrepreneurs make the environment ideal for business success. Please share this link with anyone who might want to join or use the facilities to start a project or a business! It's worth a visit! www.newmakeit.com We visited the facility on April 1st and "no fooling", it's worth the visit!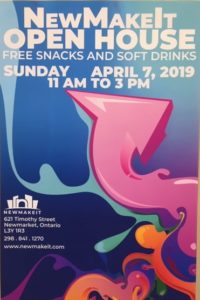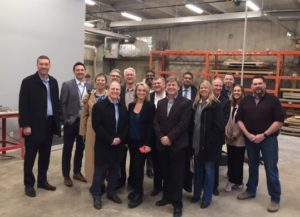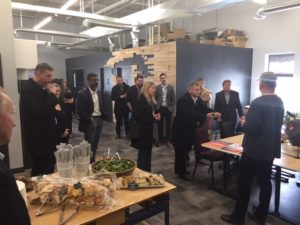 On Saturday, March 30th, Brooklyn of the Newmarket Boys and Girls Club and a few members of Newmarket Town Council are pictured here in the lanes bowling in support of the Boys and Girls Club.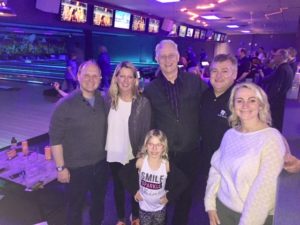 Over the March 29 through 31 weekend, the Newmarket Chamber of Commerce hosted their annual Home Show. It was well attended featuring many varied and wonderful Home Service Providers. Kudos to the Chamber & Staff for another extremely well organized Home Show! Here I am pictured with fellow Chamber Member Arlene from the Downsizing Diva and a couple of Storm Troopers who were visiting from "a Galaxy far, far away" and applying for Chamber membership. I was happy to share the value the Chamber can provide.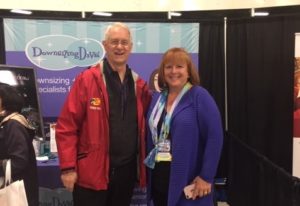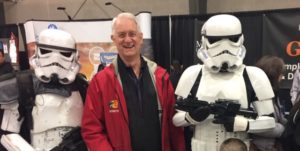 On Wednesday March 27, a longtime friend to Newmarket and an automotive icon, Pfaff Motors on Leslie St, hosted a "Thank You" event to thank the many Coaches and Volunteers of the Newmarket Minor Hockey Association. Newmarket is richer because of the countless hours put in by these great volunteers, allowing kids to play minor hockey and experience the value of relationship building in a team sport. Mayor Taylor brought greetings and thanked them for their significant involvement. Go Redmen!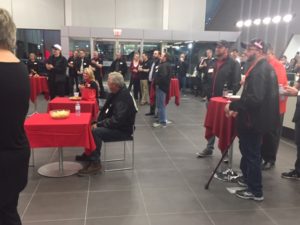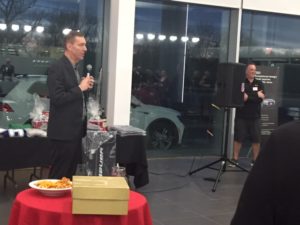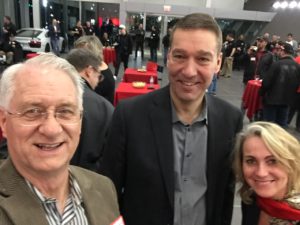 This Sunday afternoon, community and faith groups gathered at the Old Town Hall to support and encourage those of the Muslim faith. In a very moving afternoon, Speakers of many religions reminded us we are all brothers and sisters.
Mayor Taylor emphasized that we don't just tolerate Muslims, we welcome them and love them. It is important for each member of society to overcome evil deeds by supporting and caring for others, including those that worship differently.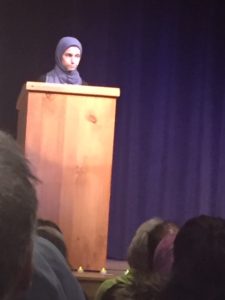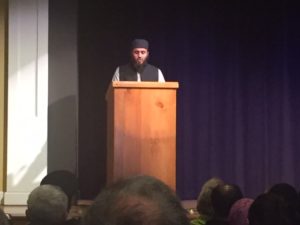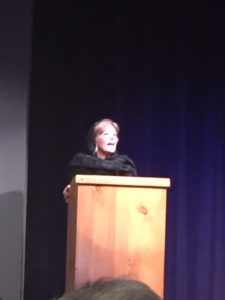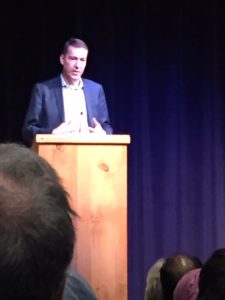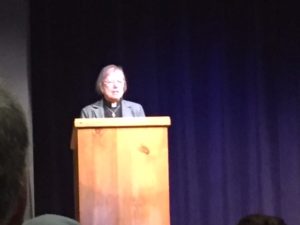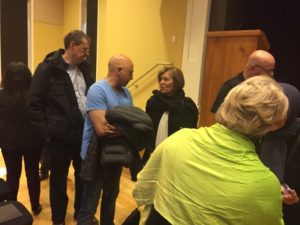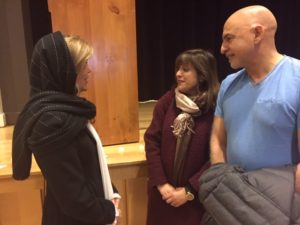 MPP Christine Elliott brought words of encouragement and spoke with attendees following the prayer vigil.
Newmarket Churches held a Prayer Breakfast this morning, March 6, at Cardinal Golf Course. Prayer was given for Diversity, Youth, First Responders, the Marketplace, Pastors and Political leaders. The speaker was local business owner and community leader Diane Mitchell. She shared her story of success and finding God when forced to slow down due to illness. Inspiring and thought provoking, Diane's day includes prayer and meditation.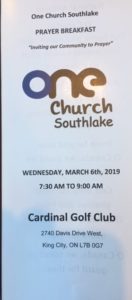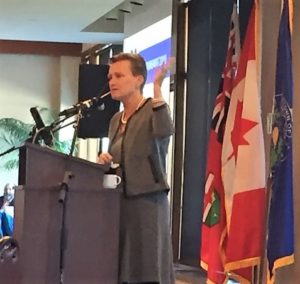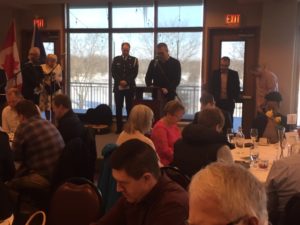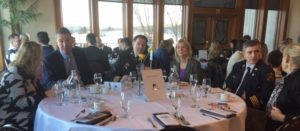 The Town of Newmarket held a Public Information Centre on Tuesday evening to provide residents with story boards about the potential Mulock GO Station and area development. Newmarket Staff, Metrolinx consultants and lots of area residents were on hand to discuss the details of the draft plans.
This would be Metrolinx project and funded Provincially as it is the Ontario Government that chooses rail improvements and new stations. This Secondary Plan will guide growth around the future station, helping to create a transit-supportive community.
Websites of interest:
HeyNewmarket
(you can subscribe for updates)
Metrolinx to learn more about increased train frequency and more.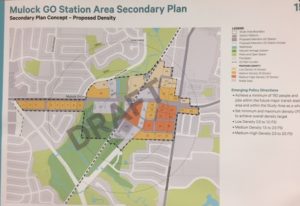 On Friday, Feb 22nd, local politicians and real estate professionals attended Cardinal Golf Club for the Toronto Real Estate Board (TREB) 2019 Economic Summit and market outlook for the GTA & York Region.
Residential prices have come down from their previously high but are expected to increase slightly during 2019. (This is my generalized statement to recap a lot of information presented and is not meant as a market indicator. Please consult a Real Estate professional.)The slides relate to the fact that between more expensive single family homes and less expensive condominiums, there is a "missing middle" of stacked town homes and low rise apartments, which are not available in many areas. This missing middle may represent more affordable housing for families and might be something Newmarket should consider encouraging developers to build.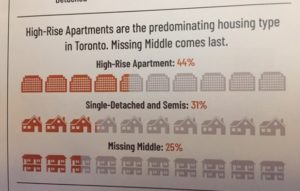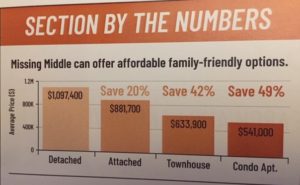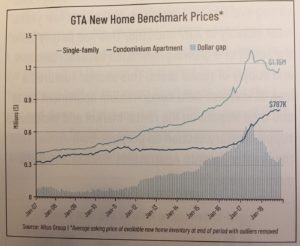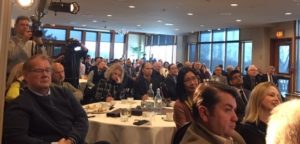 Charts courtesy of TREB.
February is Black History Month
On Wednesday night, February 2oth, local teacher Melissa King gave a fascinating talk about her great-great-grandfather, John Henry Shepherd, who used the Underground Railway to escape to freedom and reach Ontario. Her grandfather fought in WWI, was wounded twice, and continued to serve in WWII being an important figure in the WWII Training Camp as head instructor here in Newmarket.
Learn more at the Elman W. Campbell Museum, 134 Main St South, until Feb 28, Tuesday to Saturday, 10 a.m. to noon; 1 to 4 p.m., FREE admission. https://www.newmarket.ca/ThingsToDo/Pages/Heritage-and-History.aspx
On anther note, I am pleased to say that I have been appointed to the Historical Society.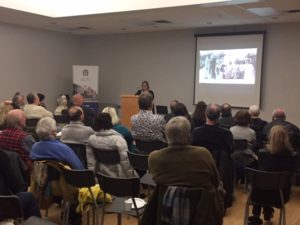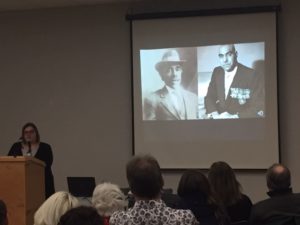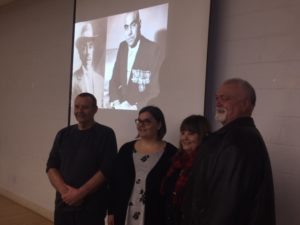 Lots for families enjoyed the Winterfest experience in downtown Newmarket on Saturday, February 16th. A fast toboggan ride, sledge hockey, and curling. Thanks to the Town of Newmarket and the many volunteers who help make fun events like this possible.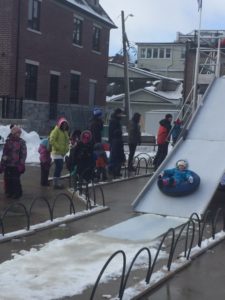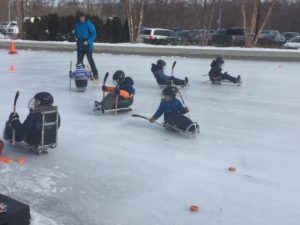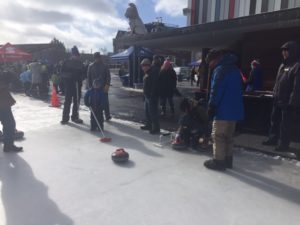 In late 2018, Celestica moved its headquarters to Newmarket. They have hired many new employees and they continue to seek additional staff for a variety of positions. Located at 213 Harry Walker Parkway South, they need skilled workers and offer good wages and many benefits. Check them out.
Celestica, its great to have you here in Newmarket!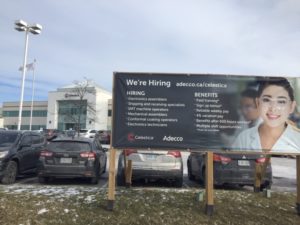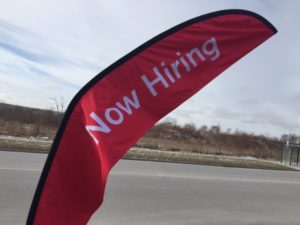 As part of York Region's commitment to provide excellent paramedic response, a new Paramedic Services station has been opened recently. Located on Harry Walker Parkway South, it is close to the 404 and Mulock, offering improved coverage for the east side of both Newmarket and Aurora.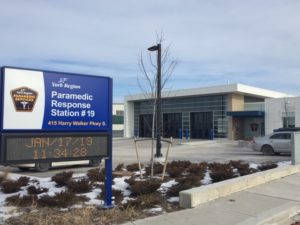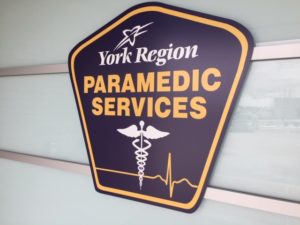 Newmarket Minor Hockey and our great Redmen Volunteers work extremely hard to make the Newmarket Silver Stick Tournament among the very best in all of North America. Thanks for your time, commitment and a first class tournament! Some pictures of Organizers and Council members you might recognize here.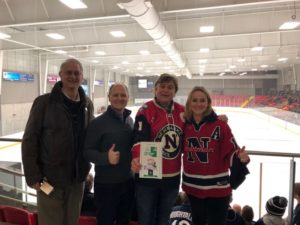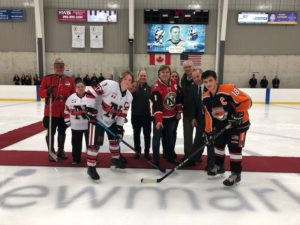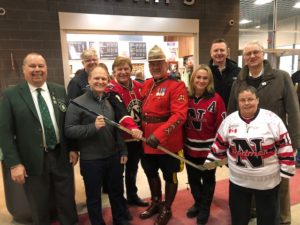 On Friday January 11th, about 250 people braved the very frosty evening weather to enjoy Mayor John Taylor's New Year's Levy. Special versions of beavertails and poutine were available at Riverwalk Commons. The light show, skating and music made braving the frigid night more than worthwhile.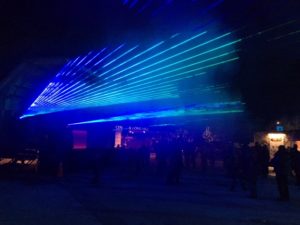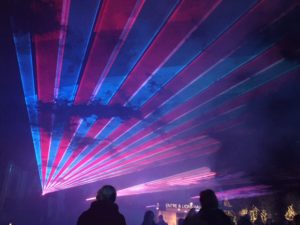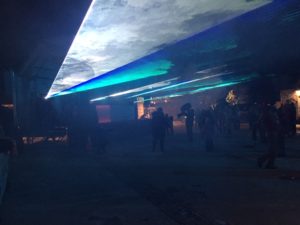 Most of us have driven by, many of us have stopped in at one point…. Today, December 21, 2018, demolition began on the old North York Farmers building located on Leslie Street just south of Davis for the last 40+ years. The property was recently sold and the business relocated to Harry Walker Parkway.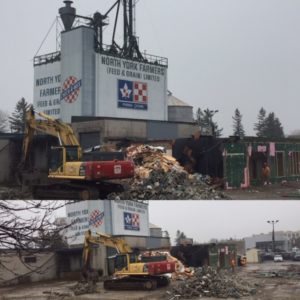 At the Town's annual Christmas Toy Drive, gifts and food are donated by residents and staff to assist the Salvation Army and their work with families in need. The response again this year was great and will be enjoyed by local children and their caregivers. Many Thanks to all who helped! If you are able to help out and haven't yet, please do so. The need before Christmas is always great, but your help anytime is always appreciated!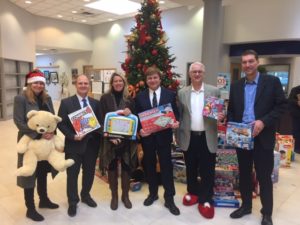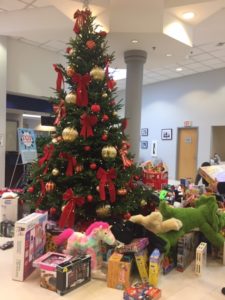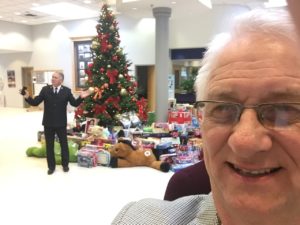 For years now, Town Staff, Newmarket Councillors and the Mayor serve a special turkey Christmas Lunch for our local seniors at the at the Newmarket Seniors Meeting Place. Newmarket seniors have contributed to make Newmarket the great place Town it is and it is an honour to to serve them.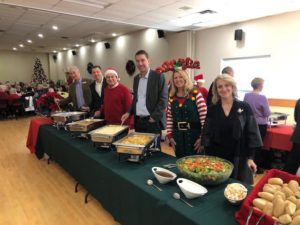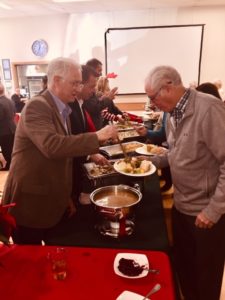 Here are some pictures from the November 30th lighting ceremony at Riverwalk Commons. There were a large number of families as well as youth and groups of friends enjoying the festivities. Skating, a fire show, great music, Tim Hortons train and food were available for all in attendance!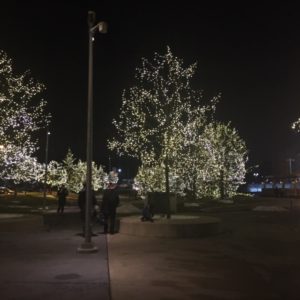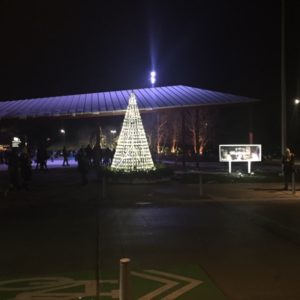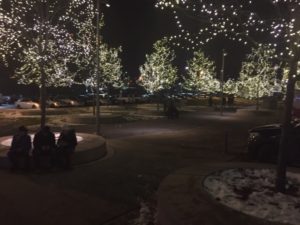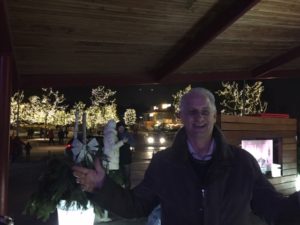 I recently enjoyed meeting the new Mayor and Councillors for the Town of Newmarket and Snap'd was there to take the photo. It's the beginning of a busy Holiday season and an excellent time to think about giving a hand to those who might need it.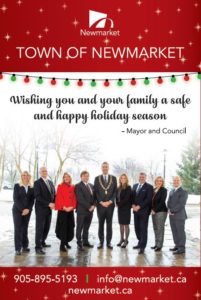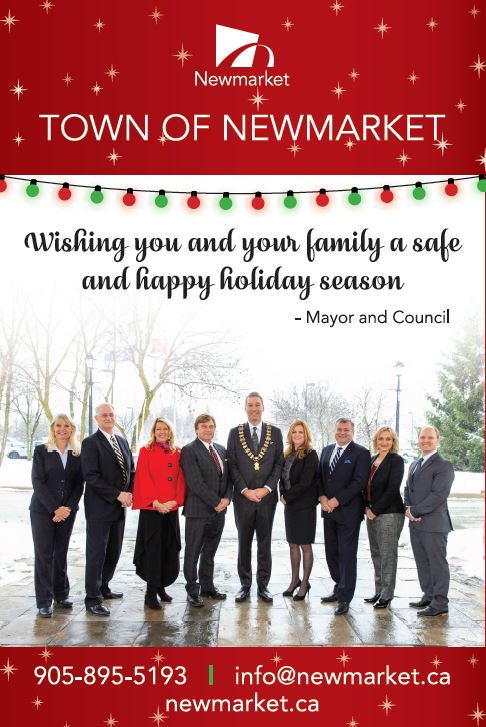 I am both proud and pleased that retiring Ward 2 Councillor Dave Kerwin has endorsed me for Ward 2 Councillor in this election. The days when we knock on doors together in Ward 2 are fun. So many people know Dave and all he has done for the Town!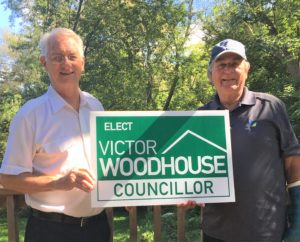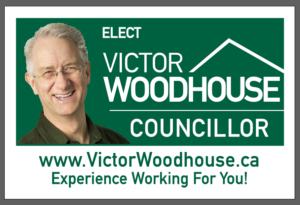 On Saturday Sept 29 the Fire Station in Ward 2 held their annual Open House. Tons of great information to keep your family safe, demonstrations, toy hats and of course, firefighters. I am pleased to have been the Council Liaison that recommended Newmarket and Aurora join to become Central York Fire Services for better service with significant cost savings.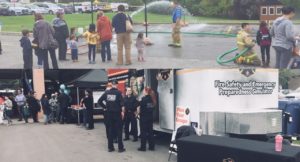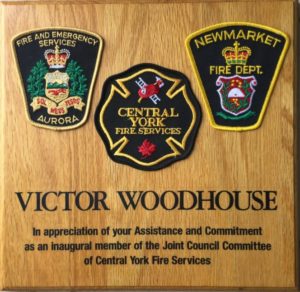 A celebration honouring retiring Councillor Dave Kerwin took place Sept 30. A park bench was unveiled in thanks for his many years of service and commitment to environmental issues. Dave and Erica, extended Kerwin family, as well as Past Mayor Tom Taylor and retiring CAO Bob Shelton were in attendance.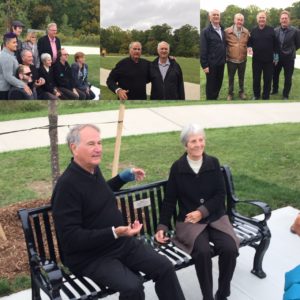 Can't help but reminisce sometimes. . . . When I first came to Newmarket in 1979, Newmarket High was operating at the corner of Pearson and Prospect Streets. My father attended here until moving to Toronto at age 14. The building had character and history! https://en.wikipedia.org/wiki/Newmarket_High_School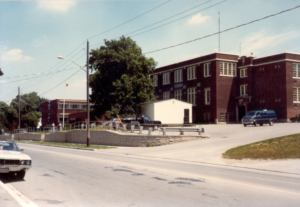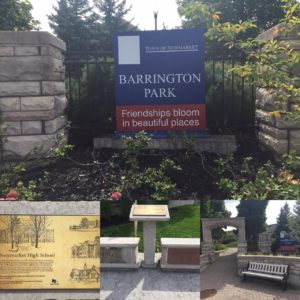 Have you seen. . . . There are new Commercial/Retail Buildings nearing completion just opposite the No Frills plaza on Leslie Street. In addition 15 acres between is slated for development shortly. New employment opportunities are sure to follow!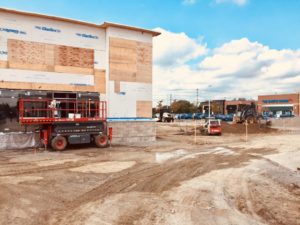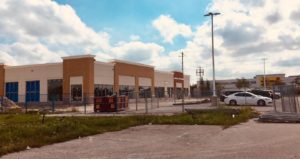 Here are an assortment of photos taken during my travels from living in Town and from events in the community that I have attended previously as a Town Councillor. Enjoy!